Not Your Typical Ecosystem: The Importance of a Mobile App in Your Digital Ecosystem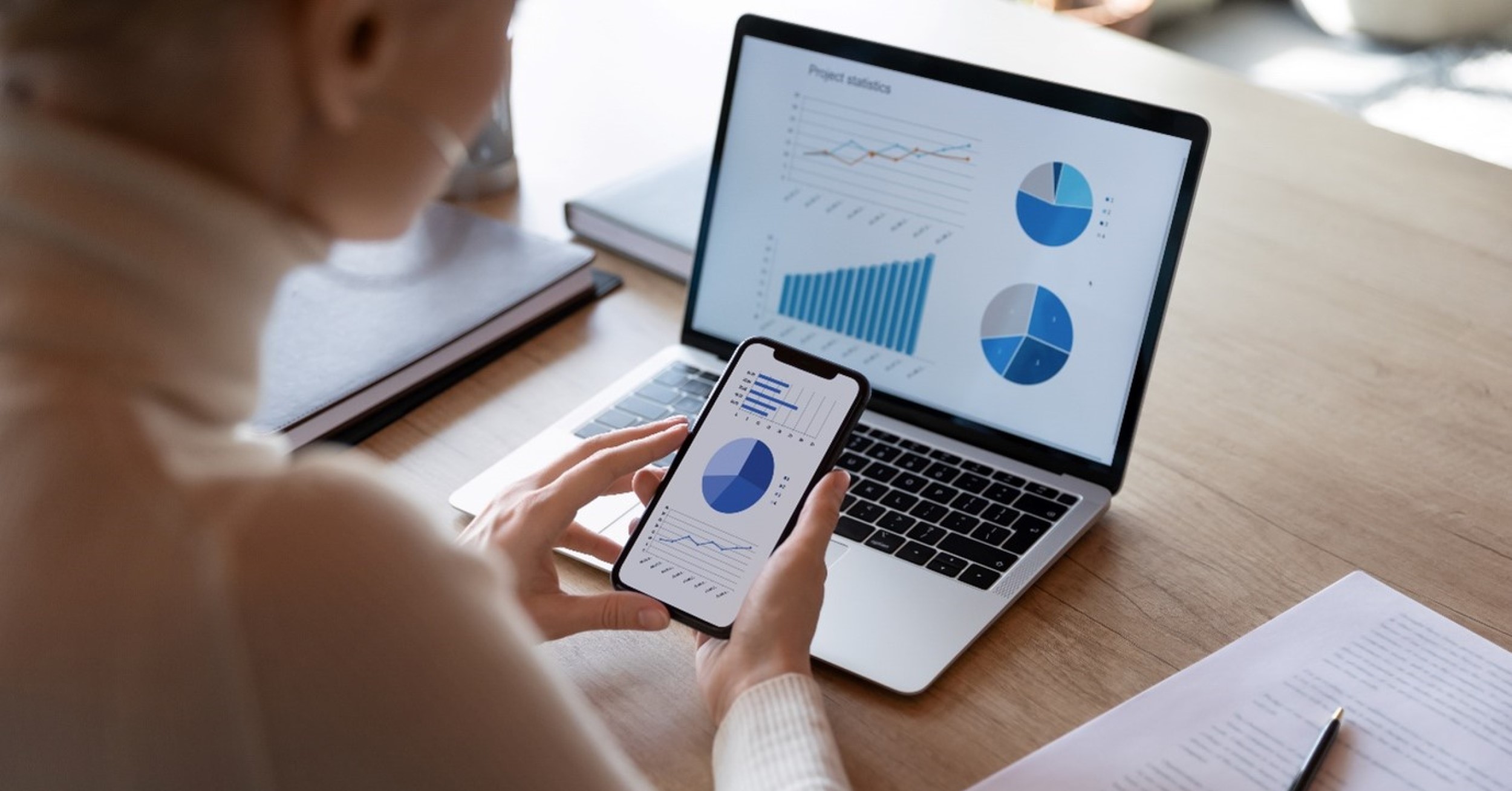 Like we learned in our high school science classes, a healthy natural ecosystem is important to our well-being since its primary responsibility is to purify the air. Surprisingly enough, the digital world has its own ecosystem that works with the same logic and on the same concept. But let's start from the basics.
Ecosystem (noun):

A biological community of interacting organisms and their physical environment, where each organism has its own purpose, in order to complete the procedure efficiently.
When we think of the way a business or a company functions, then we can see that a beehive works pretty much in the same logic. Every single part of these examples serves a very unique role, for a very specific ulterior motive. In other words, it's all about co-existing in harmony to reach a final goal.
You might think it's complicated for a company to synchronize the actions and the daily tasks of every employee, and you'll be right. But that's when a Digital Ecosystem comes to develop a holistic digital solution. In order to make things clear, a Digital Ecosystem refers to a group of interconnected IT resources that tend to function as a unit.
Just like in any ecosystem, though, Digital Ecosystems are made up of different (4) elements:
Device: This is the most tangible of all the 4 elements. We are talking about mobile phones, tablets, laptops, and any other device that can have easy access to a Network.
Network: In order to access the digital world and enjoy its benefits, we need an existing network (local and/or worldwide) that users, employees, and clients can access and interact with it.
Content: From text and static images to audio clips or moving images, content is a vital part of this equation, because sending and viewing information and data is an important task during an ordinary day at work.
Application: Here, we are referring to a system, program, or software that runs on a device and therefore allows you to access the network and find all the relevant content you might seek. That's how it all comes together! The application can be custom developed for the needs of a certain company that will provide all the necessary services for its people.
Before we break down all the benefits that come from a well-developed Digital Ecosystem, it's important to note that by applying this kind of innovation to your company, you contribute significantly to an aggregated transformation of your organization. Strictly speaking, this is how digital transformations happen!
Benefits of Digital Ecosystems:
Time-saving and cost-effective: Speed up your workflow and improve your working relationships with your customers and partners by trusting the power that comes from this digital transformation. See how things can get much easier when your data processes are automated and decrease unnecessary business costs.
Always up to date: Adapt all the latest technologies that will help your business stay ahead of the competition and maximize your efficiency. With the help of a Digital Ecosystem, your company will be able to implement new technology in ways that were previously too complicated and unmanageable. Take full advantage of cloud services and bring your business game to today.
Thorough Planning: No matter where in the digital journey your company is, the existence of a Digital Ecosystem is essential. See for yourself how easily you can create new revenue streams that will allow your organization to track and analyze wide-ranging data. It's all about great management.
All these benefits have a simple common aim: To help your business grow even more. Once you think that your Digital Ecosystem is completed, you might have a feeling that something's missing. Is it possible for a modern-day system to be completed without the existence of a practical mobile application? The quick answer is no.
We've said it over a million times before and we will say it again. Over the years, mobile devices have evolved from being just a mean of communication into a tool that businessmen use to conduct their professional tasks. A mobile app is one of the easiest and fastest ways to connect with your customers and get in touch with them. Interact with your colleagues or any other important people for your work in no time. Make sure to be there for your customers when they need your services or when they need some kind of help. Mobile apps offer limitless ways of improving your customer experience and they can really transform the way you do business. This is the cherry on top of your Digital cake!
All in all, Digital Ecosystems aren't just about having multiple devices or apps connected together. It's about commercial growth and the creation of more engaging customer experiences. At WithinDigits, we spend hours studying your needs and philosophy, in order to come up with the best possible solution for your business. Do you have an existing and rather complex Digital Ecosystem? No worries, we can seamlessly integrate our mobile apps with any of your existing systems, allowing them to communicate in real-time and uninterruptedly, with no extra effort from you.
LET'S BREAK SOME BARRIERS TOGETHER
Tell us a little bit about your business and your vison for your next project, and we will get back to you with some great ideas on how to turn it into a reality